Here at Ahl and O'Connor Orthodontics, both of our board-certified orthodontists strive to provide the highest quality of care to our patients in and around Dover, Milford, and Lewes, Delaware. We offer flexible office hours (before school and evening), and have an emergency line should you ever need to get in contact with a doctor after hours. The greatest joy of our work is that every day we have the opportunity to watch in amazement as patients' dental and facial harmony grows into smiles of confident beauty, health, and happiness.
ABO BOARD CERTIFICATION
You can feel confident trusting your smile to Drs. Ahl and O'Connor — the ONLY board-certified orthodontists in Kent and Sussex Counties!
A very small percentage of dentists continue on to become orthodontists. An orthodontist is a specialist who is educated and trained specifically for orthodontic care. If you assumed all orthodontists are board certified, you are not alone. But the truth is fewer than half of all orthodontists have taken this voluntary step to achieve board certification. Our doctors have taken this extra step to show their commitment to the lifelong learning process of board certification.
Board-certified orthodontists have committed themselves to you and your orthodontic treatment to provide the highest level of care. In addition to dental school and an accredited orthodontic program, they have successfully completed a voluntary, rigorous examination process through the American Board of Orthodontics, the only orthodontic specialty board recognized by the American Dental Association and in affiliation with the American Association of Orthodontists.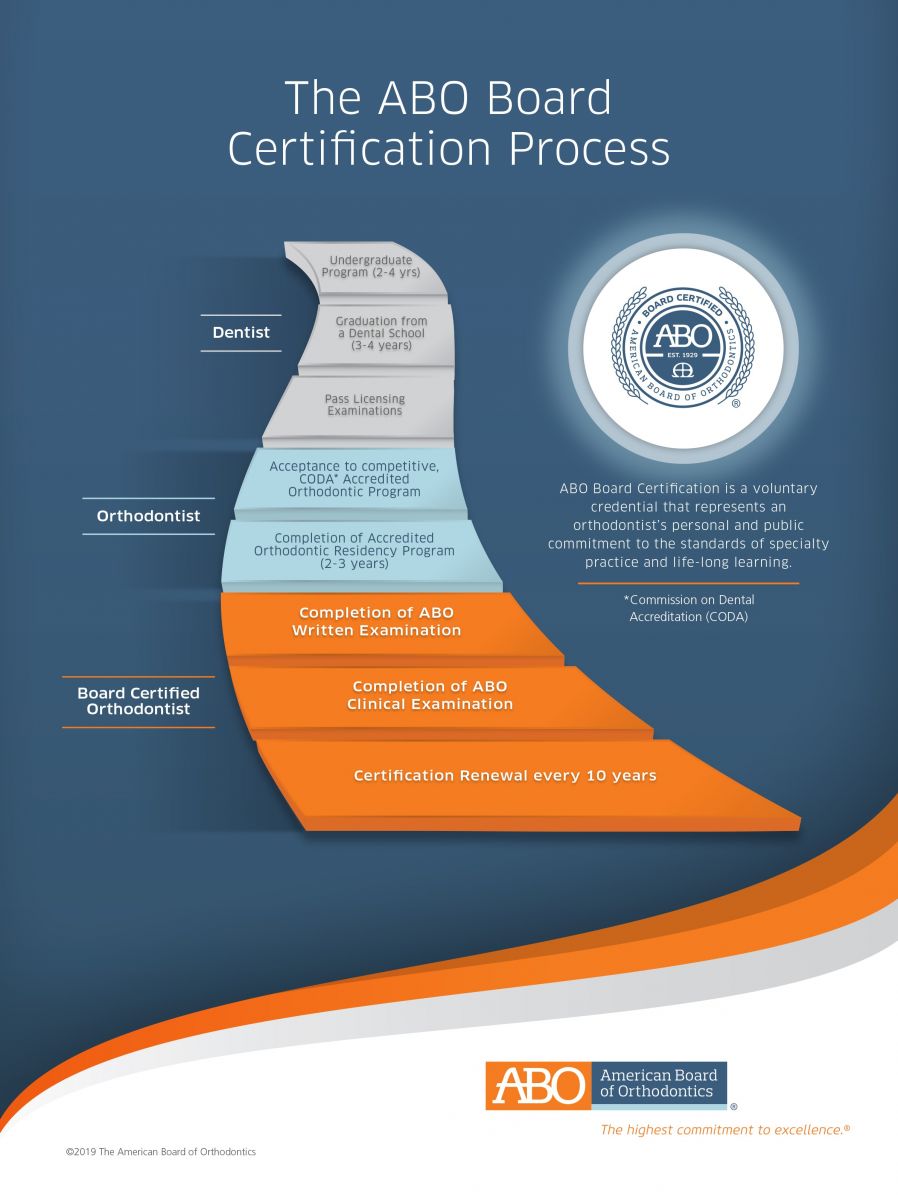 Contests and Fun!
We want to make your orthodontic experience as fun and effective as possible. Our office regularly holds contests for our patients and we strive to provide individualized treatment and care. We also have a rewards program in which patients earn points they can redeem for prizes throughout treatment! Check out the Contests and Fun tab to see our current contests and learn more about our rewards program.
Some of Our Technology
Our practice has multiple iTero® digital scanners. With these scanners, we can show you a complimentary "before and after" treatment simulation! Also, with these scanners, we no longer need to take the traditional putty impressions!
In order to provide ultimate treatment efficiency, we have 3D imaging available within our practice. This aids us in planning for the best possible tooth realignment!
Making Orthodontics Affordable
We believe finances shouldn't stand in the way of a healthy, confident smile. Many discounts are available to patients who serve in the military, teach, are first responders, or work in the medical field. We're in-network with most insurances and have a refer-a-friend program. We will help you utilize your flexible spending account to the fullest, and we accept CareCredit.
The whole team loves to meet new patients and help them get a fantastic smile. We're excited you've chosen us here at Ahl and O'Connor Orthodontics for your orthodontic care and can't wait to see your smile!