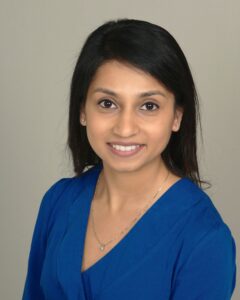 Drs. Ahl and O'Connor are pleased to announce that Dr. Sita Patel will be joining the AO team! She will be working side by side with both Drs. Ahl and O'Connor in our Dover, Milford, and Lewes locations. We are excited to welcome Dr. Patel, as she shares our passion for excellence in patient care!
Dr. Patel is a Delaware native, graduating from Caesar Rodney High School. After finishing her undergraduate studies at the University of Maryland, she studied dentistry at Temple University Maurice H. Kornberg School of Dentistry in Philadelphia.
She completed her orthodontic residency at Seton Hill University in Greensburg, Pennsylvania where she earned her Master of Science in Orthodontics and certificate in Orthodontics and Dentofacial Orthopedics. While there, she was exposed to various treatment methods to allow her to create the best result for each patient. Dr. Patel is a member of the American Association of Orthodontics and Middle Atlantic Society of Orthodontics.
Dr. Patel lives in Middletown with her husband, Kunal, where she enjoys cooking new cuisines, reading, travelling, and playing tennis.
Please help us in welcoming Dr. Patel to the AO Family!